How to Open Jazz Cash Account?
A jazzCash account is just like a real bank account. It allows you to enjoy all types of financial services from all over Pakistan. If you have a JazzCash account then you don't need to go to the bank daily for daily basis transactions.
Want to know the best thing: You don't need to visit the bank branch and stand in a long queue for opening of an account. You can easily make an account with Jazz cash from home via mobile without any documentation.
Jazz cash also offers many amazing discounts for its users. As we all know, online shopping is on trend these days. Many online companies are offering many special discounts for JazzCash account holders.
Many online shoppers are offering discounts for those who pay their payments through Jazz cash. Jazz cash also offers credit or debit cards for their customers. If you don't have a debit or credit card then you can also pay your payment through the Jazz cash mobile wallet account.
So, if you don't have a Jazz cash account then go hurry up and make your Jazz cash account.
Don't know the method for creating an account on Jazz cash? Don't worry we will help you in this regard and tell you how you can create a Jazz cash account.
Step By Step Guide to Open a JazzCash Account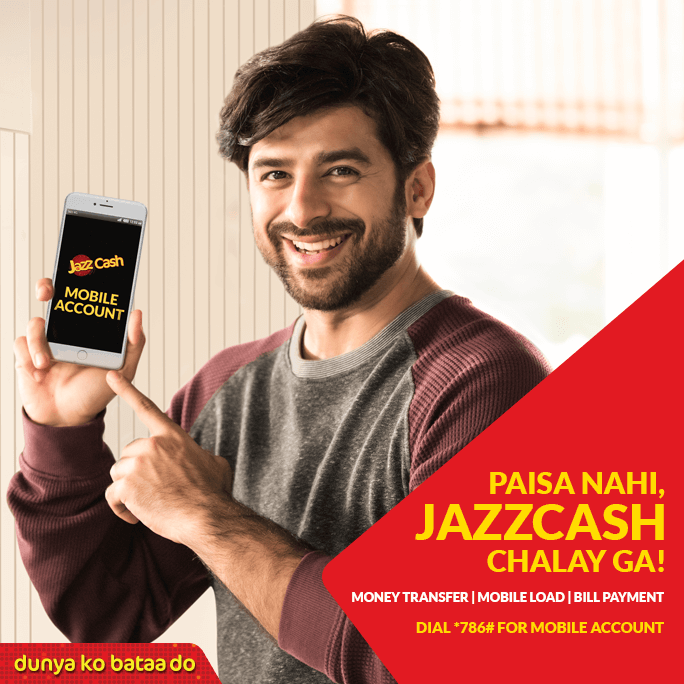 Step 1
In this step, you just need to set up your number to the jazz cash account. It is important to note that you can create an account on only Jazz/ Mobilink or Warid numbers.
Simply, dial *786# from your jazz or warid number. After that, you will receive an SMS from Jazz cash that will be the menu of Jazz cash. After that, your phone number will become your Jazz cash account. You can only register one jazz cash account from one mobile.
You need to enter a four-digit password for your Jazz cash account and it will further use for transactions.
If you forget your password then you need to dial 4444 from your jazz cash number or you can also call on 051-111-124-444 from your jazz cash number and reset your password.
Step 2
In this step, you have to transfer money to your jazz cash account. You can transfer money to your account by visiting jazzCash outlet or you can also send money through your bank account.
If you don't have a bank account then you have to go to Jazz cash outlet and ask him to deposit money in your jazz cash account by giving real money.
You can also find the nearest Jazz cash agent, you need to write "M" in the message and send it to 2179.
Step 3
After all the upper steps, your jazz cash account is ready now. You can easily transfer money to another jazz cash account. You can now order many things online and pay through your jazz cash account. Also, you can avail of special discounts via a jazz cash account.
The maximum amount you can pay through a jazz cash account is Rs. 15,000.
Read more: How to Open New Easypaisa Account?