The New Upcoming iOS 14 With 8 brand New Features
Apple is about to launch their new iOS and that is iOS 14. We can see this new updated iOS in Apple's new upcoming mobile iPhone 12. We will tell you all the detail about iOS 14 in this article.
iOS 14 release date:
According to rumors Apple is about to release their new developer beta. They named this beta as iOS 14. iOS 14 is about to release as rumors said that developers are going to release it in the month of July.
Who can get iOS 14?
The person who is having Apple developing account can able to get iOS 14 in there iPhone. According to rumors, those who are having iPhone between 7 to 11 series can get the update of iOS 14.
Features of iOS 14
Update the Home screen
In iOS 14 the style of home screen will completely different according to previous software beta. In iOS 14 you will experience list view option. Due to this you can manage the apps in a list instead of grid view. In other words you can see the apps managed alphabetically just like Apple watch.
iOS 14 Messages
In iOS 14, the messaging app will get awesome update that will make your messaging section attractive. You will be able to make personal sticker. You can also add new styles of hairs and headwear for memoji stickers.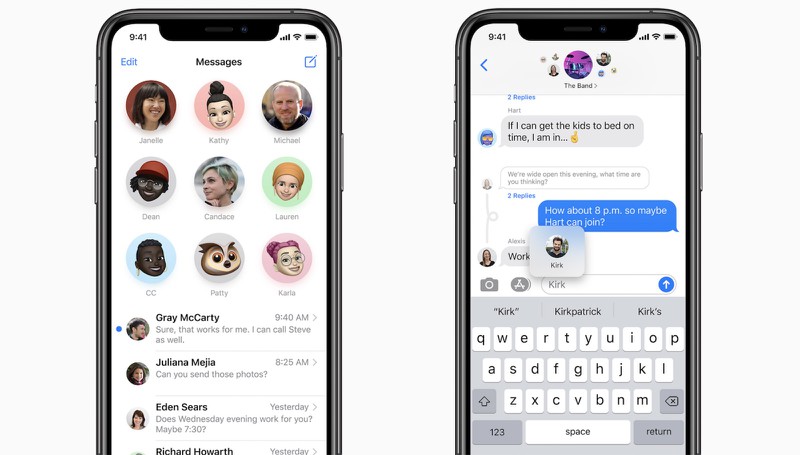 iOS 14 Maps
As we know that Apple map is one of the best app but Apple added many new things in iOS 14 including guides, description about the place. They try to make Apple maps as a guide book for the users. You can get details of every place in updated version of Apple maps.
They also added cycling feature in it that will tell you about the tracks and lane for the cycling but this feature is available only in New York City, Los Angeles, San Francisco and some major cities of China.
iOS 14 picture-in-picture feature
This is another feature of iOS 14 that will allow you to keep watching videos while using another app. It means that you can reply to any text while using other apps like Live TV, online games and other. With the feature of Picture-in-picture you can do this without stop other activities.
iOS 14 privacy
Apple is always known for their privacy features as Apple always tried to satisfy their users by providing them the best privacy and security features. In iOS 14 Apple added more important features in it. In this beta, apps have to obtain permission before tracking. You can also share your approximate location with apps. Now, need to give the exact location.
iOS 14 smart home controls
iOS 14 provide you more control on your smart home appliances. You can easily control all smart appliances by using the feature of iOS 14 smart home controls. This feature will also suggest you many more important suggestion to you to control home appliances.
iOS 14 Siri
Apple redesigned Siri in iOS 14. Now, the voice assistant will not engage the whole screen instead of this it will appear as a notification just. Siri looks bad when it take whole screen but now this feature will become easier and attractive after notification feature.
iOS 14 App Clips
This is one of the best feature added by Apple in iOS 14. App clip allows you to use any app without downloading it in your mobile. You can use app clip in many different ways like if someone refers you an app and you want to use it within messaging app without downloading it. Android added this feature in their latest Android but iPhone users will use this feature for the first time.