Everything you need to know about Roposo – India's own video app
Recently, Indian Government banned TikTok in India. They not only banned TikTok but also banned 58 others apps due to privacy issue. They banned these apps because of a clash between India and China regarding Laddakh valley. They took the step to ban Chinese apps after the fight between Chinese and Indian troops and 20 Indian soldiers were killed in this clash.
There are a lot of people in India who uses TikTok and earned money from it but after the banning of TikTok, many people lost the job of earning from tiktok. That's why an Indian developer developed Roposo app that is almost same like TikTok and it got fame in very less time and having more than 50M downloads with 761k reviews in very less time.
It is an Indian video and picture creation app that is developed by Indian developer. Basically it is an app that allows people to create and edit homemade video and pictures. Those people who has age between 15 to 35 or higher can use this app and create amazing videos and pictures. User can create amazing videos of 15 to 30 seconds and show their talent to world. You can also use Roposo app in English, Hindi, Punjabi, Tamil, Telugu, Kannada, Gujarati and many other Indian languages. When we talk about the size of roposo app then it is just 19 MBs that is quite impressive.
Roposo was started first as fashion studio platform but later they converted it as social media platform.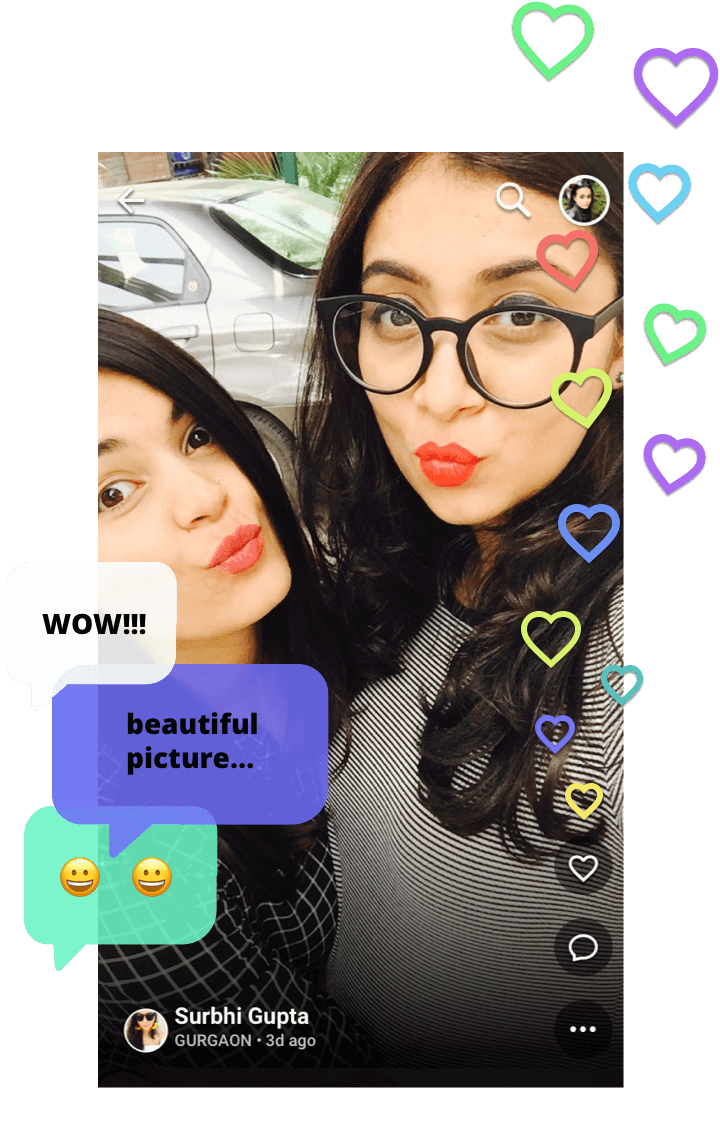 How to use Roposo app? How to make video on Roposo app?
You can easily use Roposo app due to its amazing features and user-friendly interface. It also offers you to create video in your native language.
Here's how you can use roposo app and create video on it.
First of all, you need to install app in your mobile and launch it. Then you have to choose your language and after that you need to select the category on which you want to create video. When you are done with it then in this way you had created your channel where you need to post the video. Now, you can also see the most popular videos related to your content. You can select any category on which you want to make video. The categories are Haha TV for (Funny content), Hunger TV (Food), Bhakti (Spiritual) and many other.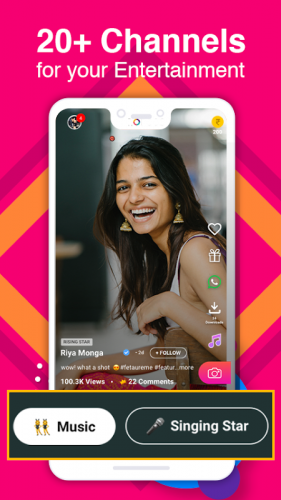 If you want to make video, then simply click on the video button, now add the content on which you want to make video and record video on your favorite audio. You can also add many stickers, effects or filters on the video. When the recording is done then you have to tap on publish icon.
Roposo App Earning
You can easily earn money on Roposo app. It allows you to earn about 1,00,000 per month. Best thing about the app is that not only big content creator can earn money on it but also small creator can earn money on it. You can complete the payment method via wallet and when the required money it completed in the wallet then it will transferred to your bank account.
If your video got 1 lakh views then you will get 1 lakh roposo coin that is Rs. 100 and if the video got 10 lakh reviews then you will get Rs 1000. In the same way the more reviews you get the more money you can earn.
How to Download Roposo App:
India has its own Video App Like tik tok . After the Ban of tiktok in india Roposo App has become very popular it has over 50 Million Download on google Play store and over 700k Reviews. If you want to download Roposo App you can Download it from Google Play Store